Affiliated Overseas Companies
Shoei Foods Group
Shoei Foods Group purchases only carefully selected, safe and high-quality products from around the world, and aims to develop further as a company that can respond to customer's needs. This includes processing at our affiliated companies in Japan, the United States and China.
Business in the United States
Shoei Foods (U.S.A.), Inc. (SUSA) was established in Portland, Oregon in February 1985 as a wholly owned subsidiary of Shoei Foods Corporation with the primary purposes to purchase products for the Japan market. Later, after acquiring a prune orchard in California, SUSA moved to Olivehurst (formerly known as Marysville), California. Currently SUSA has a market presence as a walnut handler and packer.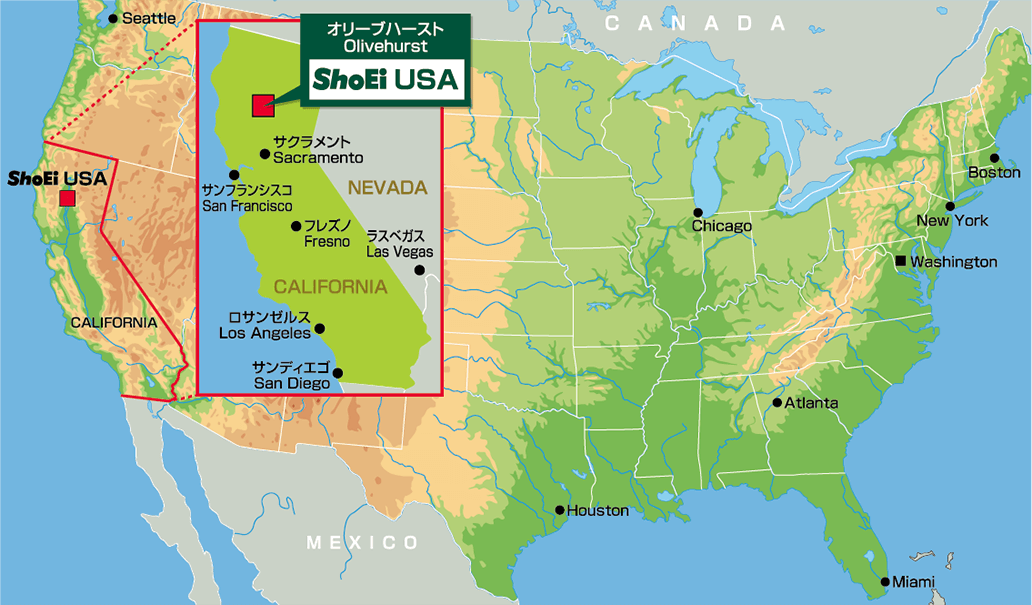 Business in China
Since launching Shoei Foods Qingdao in 2002, our business in China has expanded every year. We now have two production bases in Qingdao and Yanji, four sales bases in Shanghai, Shenzhen, Beijing and Hong Kong, and three offices in Shenyang, Tianjin and Chengdu. We diligently work to supply food ingredients that satisfy our customers. This network is not limited within China; it is expanding to the rest of the world, including the United States, Europe and Japan, with each involved company working to expand operations to supply fresh, flavorful, safe and secure products.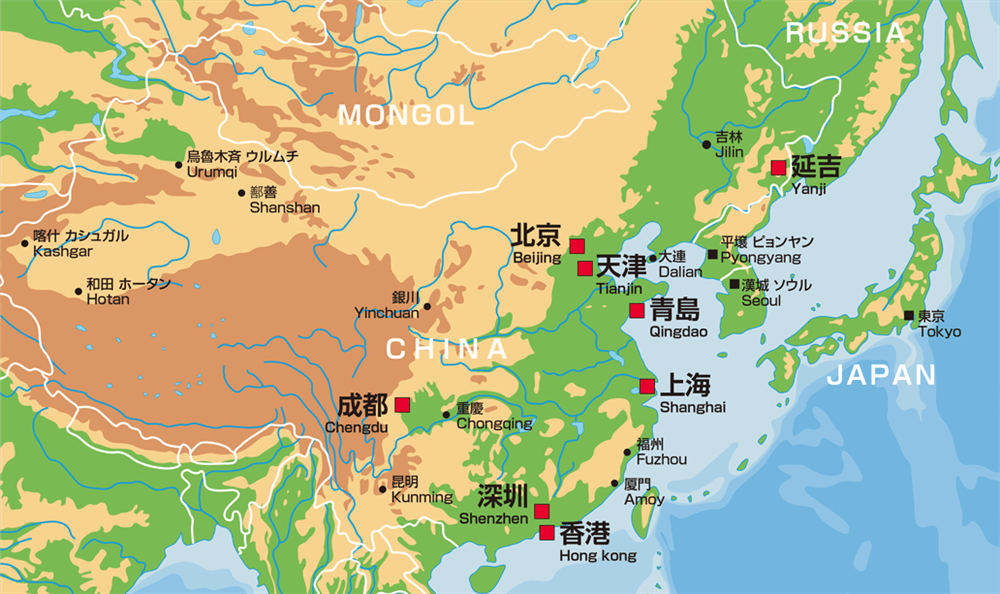 | Company Name | Location | |
| --- | --- | --- |
| SHOEI FOODS QINGDAO CO., LTD. | Qingdao, Shandong | Details |
| YANJI SHOEI FOODS CO., LTD. | Yanji, Jilin | Details |
| SHOEI INTERNATIONAL TRADING SHANGHAI CO., LTD. | Shanghai | Details |
| SHOEI INTERNATIONAL TRADING SHANGHAI CO., LTD. SHENZHEN BRANCH | Shenzhen | Details |
| SHOEI INTERNATIONAL TRADING SHANGHAI CO., LTD. BEIJING BRANCH | Beijing | Details |
| SHOEI INTERNATIONAL TRADING HONG KONG CO., LTD. | Hong Kong | Details |